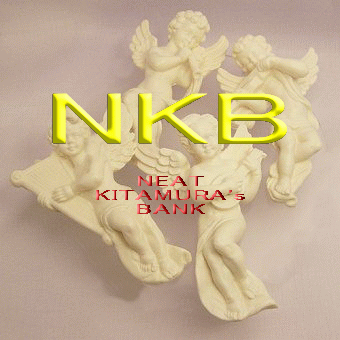 Request for supporting project
General association NKB (Neat Kitamura's Bank) is a non profit organization that was established for the aim to gather and own great works of art. It started recording, one of its business, of orchestra works conducted by Mr. Noriaki Kitamura this time.
The first works are Symphony no. 6 "Pastorale" and Overture "Egmont" of Beethoven with the Slovak Philharmonic Orchestra. These are offered by CD and other media.
These are supervised by the theory of Mr. Noriaki Kitamura and very neat works. These are presented with confidence to be heard by people as much as possible.
Besides, this recording business will take more than 20 years to present about 50 works. Stabilized working funds that support activity are necessary to keep offering neat works and accomplish this long-term project. We are sorry to trouble you, but would you please support funds of NKB widely? We sincerely hope a large number of people to contribute.
General association NKB
I thank for taking up my prayer for recording plan by producing project of general association NKB this time.
In this project I will record more than 50 works for the rest of my life. On my sixtieth birthday of last year, I thought how many works am I able to leave. I shall be satisfied if I can leave more neat performances for the future generation. But, some essential conditions are necessary for that. One of them is orchestra as my partner.
I was fortunate to have the Slovak Philharmonic Orchestra first. Its headquarters is Bratislava, the capital of Slovak Republic near Vienna. I selected "Pastorale Symphony" of Beethoven for the first work, because this orchestra consented to recording. I owe the recording of neat performance to them. We have promised to record Symphony no.7 of Beethoven in November this autumn together again.
I want to leave works with orchestra of area that is suitable for each work as possible hereafter, too.
To present you my ideal performances I must have much more encounters. For that purpose I would like you to back up us.
I sincerely request you to contribute this project.
Noriaki Kitamura Conductor
Let us collect contributions at 5,000 yen a share. How many shares would be welcome. Would you please transfer into the following postal account.
Bank name : Yucho Bank
Sign : 14360
No. : 81067561
Account name : shya)NKB
If you pay from other bank, please use next ID.
Branch no. : 438
Deposition item : ordinary deposit
Account no. : 8106756
Mail to nkbankga@yahoo.co.jp
copyright 2010 NKB gen. as. All right reserved